Counseling Center
COUNSELOR ASSIGNMENT 2023-2024
(Effective August 7, 2023)
Ms. Mariel Avalos → A – Balladarez
Mariel.avalos@sweetwaterschools.org
Ms. Olga Castro → Balleza – Elguira
Olga.castro@sweetwaterschools.org
Ms. Rosa Tovar → Elkinton – Hurtado
Rosa.tovar@sweetwaterschools.org
Lorena Mata → Hutchins – Morada
Lorena.mata@sweetwaterschools.org
Reynila Calderon-Magbuhat → Morales – Rosario
Reynila.calderon-magbuhat@sweetwaterschools.org
Ms. Serrano → Rosas – Z
Elida.Serrano@sweetwaterschools.org
---
Bonita Vista High School School Catalog
(Click on image below)
---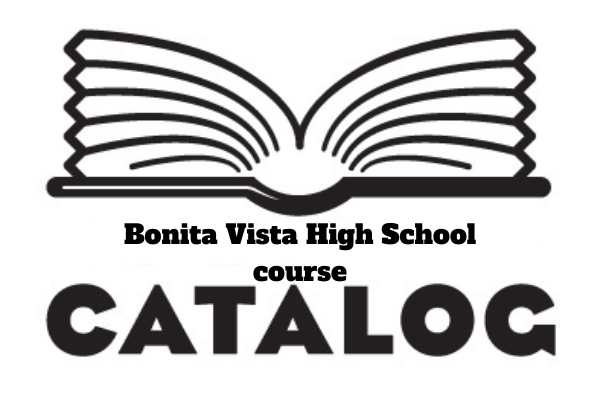 Information
For Students / Parents or Guardians
If you have not already downloaded your copy of "Dates to Remember", please feel free to download and print a copy here (2023-24 Important Dates to Remember)
One way of monitoring your/your student's progress is reviewing the Progress Reports and Final Report Cards. In the Fall semester, students receive a 6-week and 12-week Progress Report, and in the Spring semester, students receive a 6-week and 12-week Progress Report (as listed in the "Important Dates to Remember" document). Final Report Cards are given on the last day of the Fall semester in December and then in June for the Spring semester.
If you would like to further monitor your student's academic progress, you may also log onto Jupiter Grades where you can access your/your student's grades anytime. Please contact your child's Assistant Principal at (619) 397-2000 to request your Jupiter Log-in Information.
Assistant Principal alpha breakdown:
Carlos Siragusa  A-L  carlos.siragusa@sweetwaterschools.org
Jaye Leigh (Substitute AP) M – Z nancy.leigh@sweetwaterschools.org
Nicoleta Bogart nicoleta.bogart@sweetwaterschools.org 
---
Office Hours:
Monday – Friday – 7:30 am to 4:00 pm
Phone: (619) 397-2020
Fax: (619) 397-2120
The best way to contact your student's counselor is by email. In most cases, when counselors are meeting with students and parents, they will not be able to answer their phones directly. However, you are welcome to leave a phone message by calling (619) 397-2020. Each counselor manages a caseload of approximately 360 students. They strive to get back to phone messages and emails within 48 hours on school days during office hours. Your counselors thank you, in advance, for your patience.
If you have specific questions about grades in your student's courses or would like to set up a parent/teacher conference, it is best to contact the teachers directly. Counselors do not have specific information pertaining to the student's individual grades. Teacher contact information can be accessed through the Staff Directory
As a student at Bonita Vista High, you are assigned to a counselor based on your last name. Your counselor is responsible for helping you with academic, career, educational, personal, and social needs. Information that you share with a counselor is by law confidential – the counselor cannot share that information without your permission with anyone else. The only exception to this is if your health, safety or welfare or someone else is in danger.
Counseling services offered at Bonita Vista High include, but are not limited to, providing:
All students with a 4-year plan leading to graduation.
Appropriate referrals to community resources for psychological counseling and substance abuse programs.
Information regarding tutoring & test preparation courses.
Support groups on a variety of issues such as dealing with Body Image, Family Issues, Girls to Women, Positive Thinking (anxiety and depression), and sexual orientation.
Assistance in selecting courses related to career & college planning.
Access to financial aid and scholarships for college.
Career assessments and interest inventories.
Information on college entrance and placement exams.
Classroom presentations on college requirements.
Information on student grades, credits, schedules, and standardized test scores.
Assistance in facilitating parent/teacher conferences.
Crisis counseling.
Assistance in taking concurrent Southwestern College courses.
Conflict mediation.
Access to college representatives and information on college presentations and college fairs.
Safe and confidential atmosphere for students to share personal issues.
Peer counseling services.
Study team approach to research appropriate services for at-risk students.
Information on alternative school programs.
Assistance in obtaining and completing college applications.
Students are welcome to visit the Counseling Center before or after school, at nutrition break or lunch. Students may also leave a note in the counselor's mailbox or email their counselor.