About Us
Our mission statement: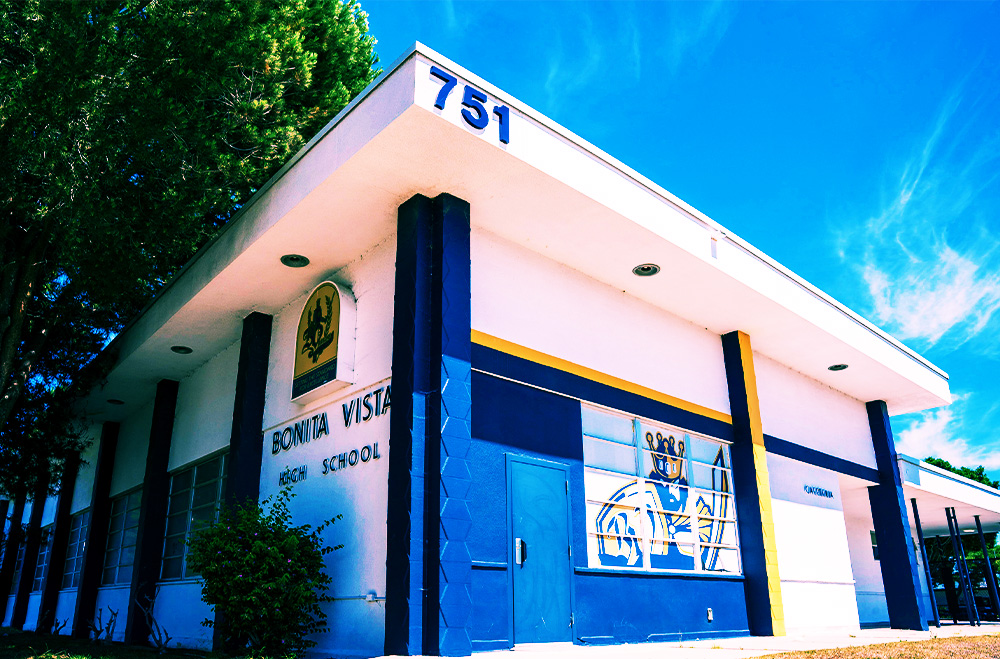 "The mission of Bonita Vista High School, a distinctive and vibrant international community of leaders, is to ensure all students thrive and successfully contribute to a global society through a system of learning distinguished by: rigorous, comprehensive, and enriching academic programs; diversified extra-curricular programs designed to engage and inspire all students; a safe learning environment; a culture that fosters intellectual risk-taking and the exploration of new ideas; Individuals whose actions are guided by integrity, honesty, and respect; Partnerships with students, staff, families, and community members; A tradition of excellence and Baron Pride."
---
Welcome to Bonita Vista High

Built in 1966, Bonita Vista High School offers a variety of challenging academic, athletic, and extracurricular programs to keep pace with the ever changing needs of the 2,500 (including Special Education and Learning Center) members of the student body. Bonita Vista High School (BVHS), home of the Barons, boasts a tradition of academic excellence and supports a rich set of extracurricular programs, including clubs and teams with championship athletes as well as award-winning performers. Bonita Vista High School, a four-year comprehensive high school, has a student population of approximately 2,425 students (CALPADS Census enrollment as of October 2017). Located in Chula Vista, a suburban community of 244,000 people, the school lies between San Diego, fifteen miles to the north, and the international border seven miles to the south. The school, in its 52-year history, has emphasized academic excellence through the rigorous International Baccalaureate (IB) program and Advanced Placement (AP), as well as extensive academic support programs. In May 2017, BVHS was recognized as a California Gold Ribbon school for its afterschool peer tutoring program, entitled Tutor, Educate, and Motivate (T.E.A.M.) The Gold Ribbon designation replaces the former, well-known, California Distinguished Schools Program.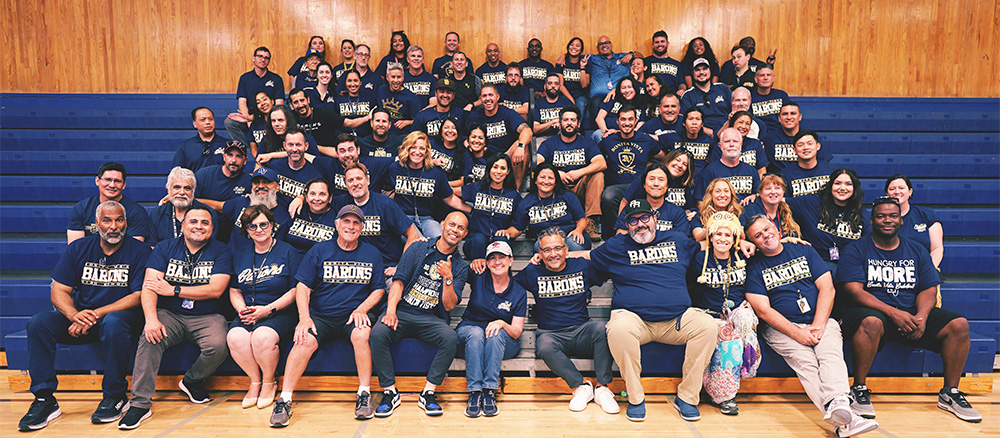 Bonita Vista High School has earned a well-deserved reputation for exemplary academic and extra-curricular programs. Students may choose from a rigorous A-G program reflected in our general education, IB, AP, Honors and Accelerated courses. Many students also take advantage of the opportunity to participate in our performing arts programs, as well as a variety of sports. Additionally, BVHS supports over 60 active student clubs and organizations. Moreover, students with an eye to the workplace, may choose from an array of Career Technical Education (CTE) pathways: Design, Visual and Media Arts; Systems Diagnostic and Services (Transportation); Sports Medicine; as well as Computer Science courses. Students may participate in International Baccalaureate (IB), Advanced Placement (AP), Advancement Via Individual Determination (AVID), English Language Development (ELD) and Sheltered English Immersion content classes, Independent Study, a Learning Center, and the Moderate to Severe Program for developmentally disabled students.
"Baron Pride" thrives throughout the continuing accomplishments of BVHS students. Individual student achievement is widespread and ongoing. The Academic Decathlon, Academic League, the school yearbook Excalibur, the school newspaper Crusader and the Vocal and Instrumental Music programs, to name a few, earn local, national, and international recognition annually. These successes reflect the diversity of interests and accomplishments of our student body.