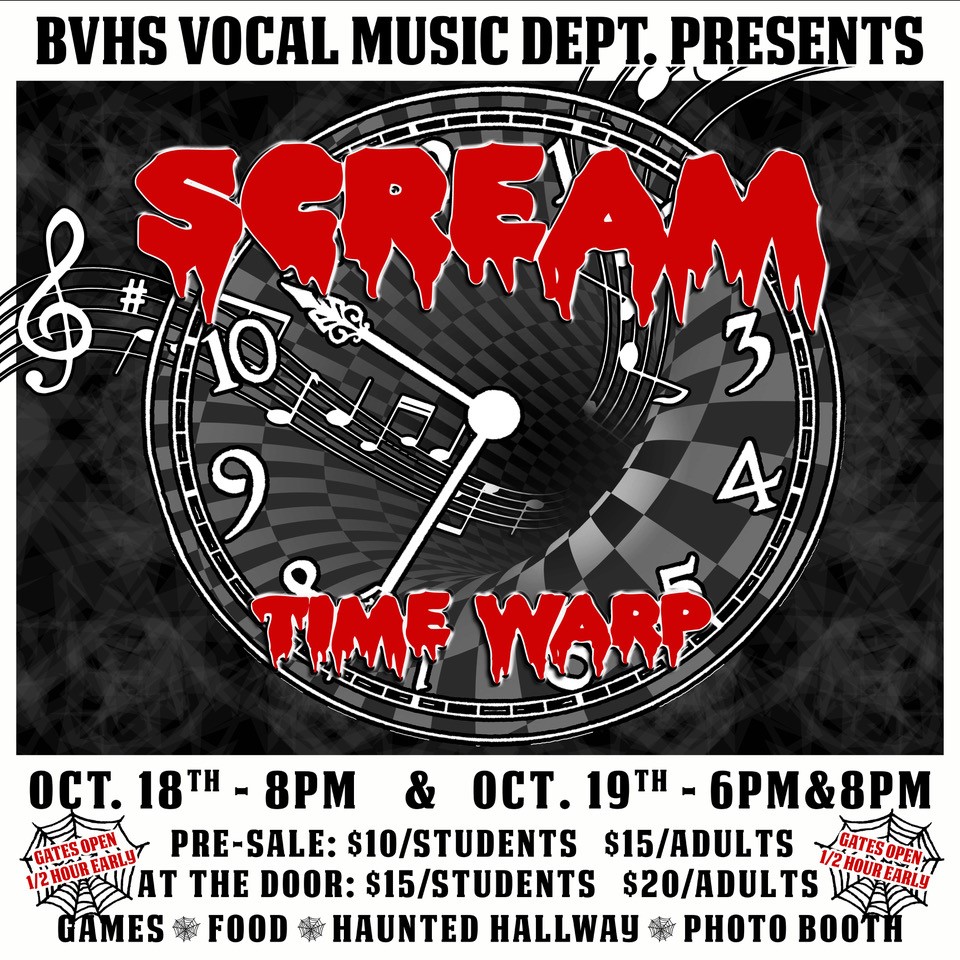 The Music Machine and Sound Unlimited will be performing their annual SCREAM performance in The Bolles Theater this weekend: Friday Oct. 18 at 8 p.m., and Saturday Oct. 19 at 6 p.m. and 8 p.m.
Our theme this year is Time Warp! We will be "warping" through different eras of the VMD and celebrating the music performed throughout the decades.
This is a kid-friendly show and should not be scary.
You are all invited to attend!