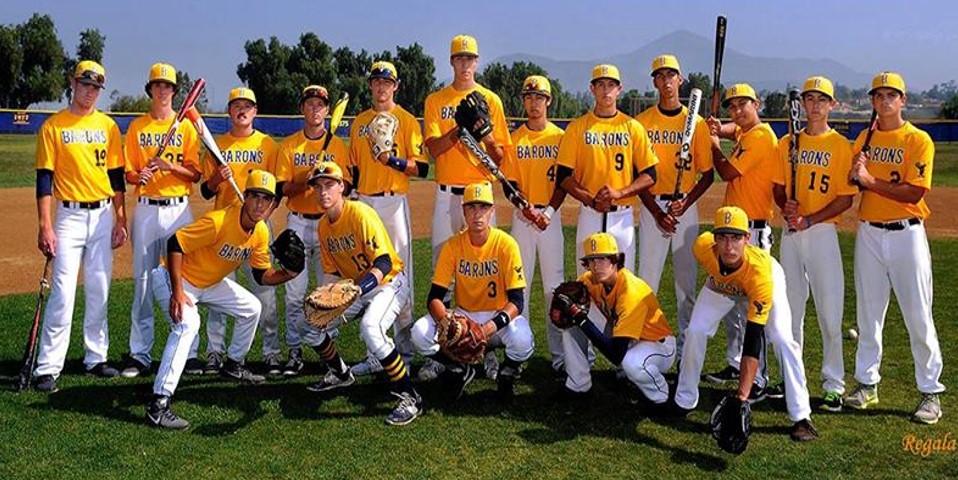 ---
Official Barons Baseball Website (Roster, Schedule and Statistics) Click Here
---
Barons Baseball Club
The Barons Baseball Club combines all returning players with any incoming freshman interested in playing baseball at BVHS. This is an after school program that begins workout sessions the first Tuesday in September. The Program has three phases:
Training to Train – begins the first Tuesday in September and runs through Thanksgiving Break. This Phase is intended for all baseball players that do not play a Fall Sport. Its focus is on physical and mental strength building and conditioning. Sessions run approximately 90 minutes.
Training to Play – begins after Thanksgiving Break and runs to the Winter Break. Players focus is on baseball skills and continuing to strengthen mental and physical conditioning.
Training to Win – begins in January and is our "Spring Training in January", this phase includes Winter Ball play for selected players from all grades. This phase takes us up to the February Try-Outs.
Note to Players playing on Travel Teams:
Because of the aforementioned program phases, participants in the Barons Baseball Club program are encouraged to stop playing travel ball from September through June 7th. From September to June your allegiance is to the Barons Club. Professional Scout Ball is the exception.
From June to Labor Day weekend you are on your own time. From the end of Labor day to the end of the Spring Season you are on Barons Baseball Time.
Players should take 30-60 days off from playing to allow their baseball muscles to rest (especially their throwing arm). That does not mean the players cannot continue to work their bodies and minds to improve stamina, strength and mental toughness (see phases 1 & 2).
A commitment to this program has made us Champions. STAY GOLD!
Things you need to know to Play in College:
Click on BARONS Ballers Interested in Playing Baseball in College for more information.