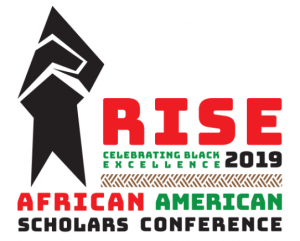 Scholars and Parents:  Please join us on February 23rd at Olympian High School to celebrate the rich heritage and success of the Black Community.  We will provide lunch, amazing guest speakers and opportunities to interact with local black scholars, artists and business professionals.  Check with your BSU advisors or ASB advisor for more information about transportation.
When:  Saturday, February 23rd
Time:  Registration starts at 7:30 AM
Where:  Olympian High School (1925 Magdalena Avenue, Chula Vista, 91913)
8:15   Welcome
8:30   Speakers (Shirley Webber – Keynote Speaker)
9:00   Performers (Step Team, Drum Line, African Dance Team and more!)
9:30   Workshops
11:30 Student Performers
12:00 Workshop
12:45 Lunch (provided) and Celebration
Please register by clicking here or visiting tinyurl.com/SUHSDRISE by February 16, 2019.  If you have any questions, please contact your school's ASB advisor.